KfW financing of an innovative and sustainable food start-up - ready meals based on the low FODMAP diet
Finance your own business with good preparation – production and distribution of low FODMAP foods

Dr. Pranav Bihari and Mrs. Sarah Kalyanii Bihari founded the company FROYDA GbR in Berlin in 2020.
The company produces low FODMAP foods. This diet reduces the symptoms of irritable bowel disease. The products are also lactose-free, gluten-free and vegan.
A low-FODMAP diet is difficult and time-consuming to implement, especially for vegetarians and vegans. FROYDA's mission is to make this diet much easier with delicious and balanced plant-based ready meals.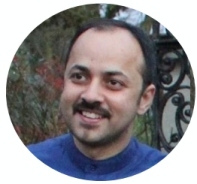 "We were very satisfied with the cooperation. We would love to do that again anytime. "
The business idea came about because Ms. Bihari has been suffering from irritable bowel syndrome for twelve years. The low FODMAP diet has helped her to have a better quality of life. However, it was difficult for her to follow this diet consistently, since there are hardly any ready-to-eat products available in Germany and there is not always time to cook for yourself.
Investments, especially in an in-house production kitchen, were necessary to expand the company. Financing via a KfW loan was the first choice, but help was needed with the application and, in particular, with the preparation of the business plan.
The search for a service provider became concrete when we contacted imc.
The Bihari couple commissioned imc management consultancy with the following tasks at an early stage:
Checking the documents for feasibility of the project
Preparation of financing, business plan creation, funding programs
Which funding programs are relevant because no collateral is available?
Which banks come into question and are permanently behind the project?
The open points could be clarified quickly. It was also advantageous that no steps had been taken of our own and that imc was brought on board from the start.
The production kitchen was financed with the help of imc via a KfW start-up fee.
VIDEO imc-services.de | Foundation of an innovative and sustainable food startup using the example of Froyda GbR
Monitoring of the entire process by imc
Dr. Bihari commissioned imc management consultancy with the following tasks at an early stage:

Creation of the corporate concept, clarification of all open questions
Preparation of the financing, selection of a KfW loan and a funding program
Addressing banks by imc
Examination of further documents
Coaching of the overall process
Advantages: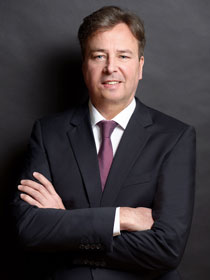 Andreas M. Idelmann
- Diplom-Betriebswirt -
Fast processing

of the entire process
Professional

communication

and clarification of emerging issues

Security for founders

: project management and clarification of open questions by imc
Inexpensive

financing

and inclusion of

subsidies
You too would like to found a company and need financing?